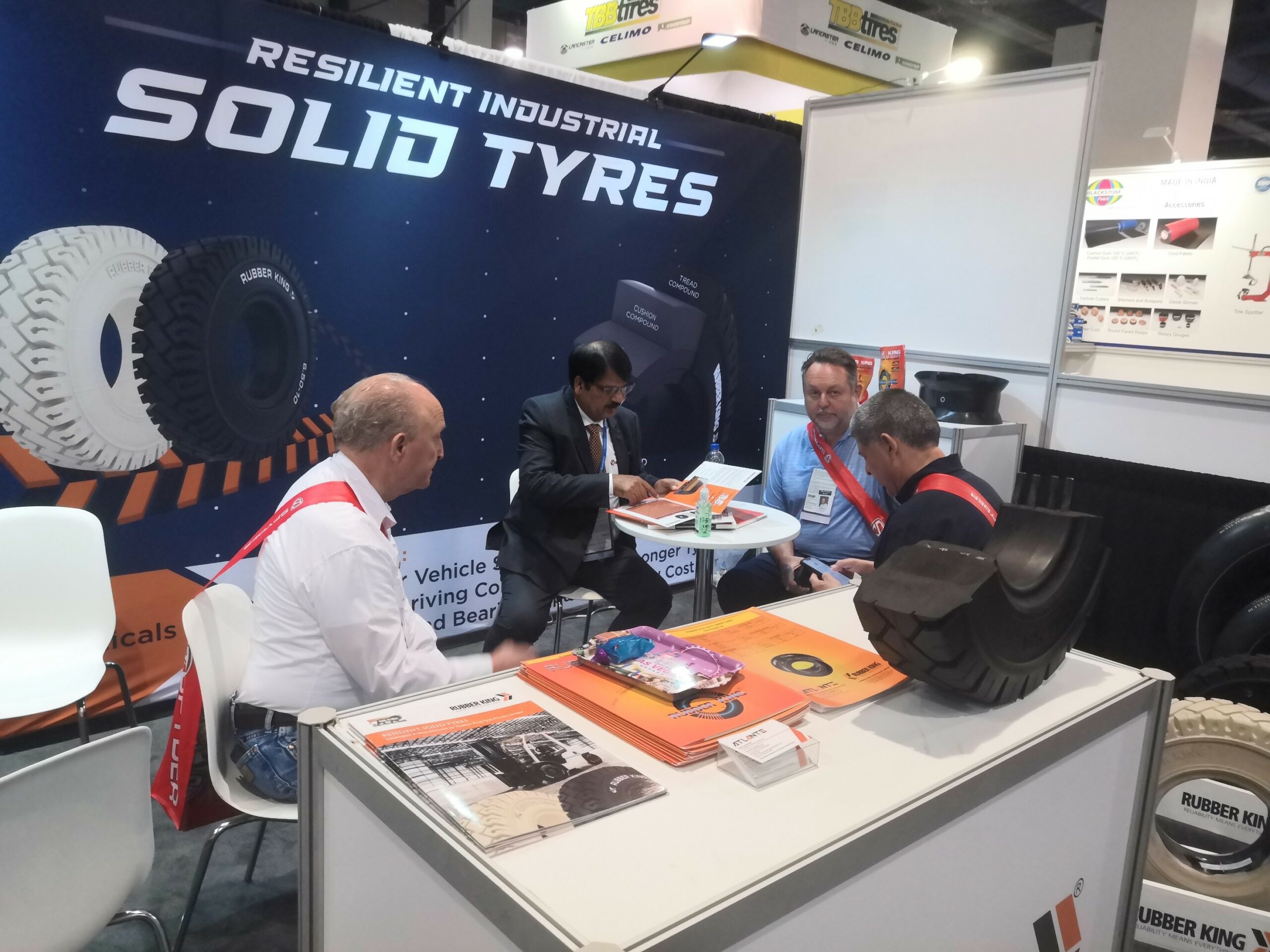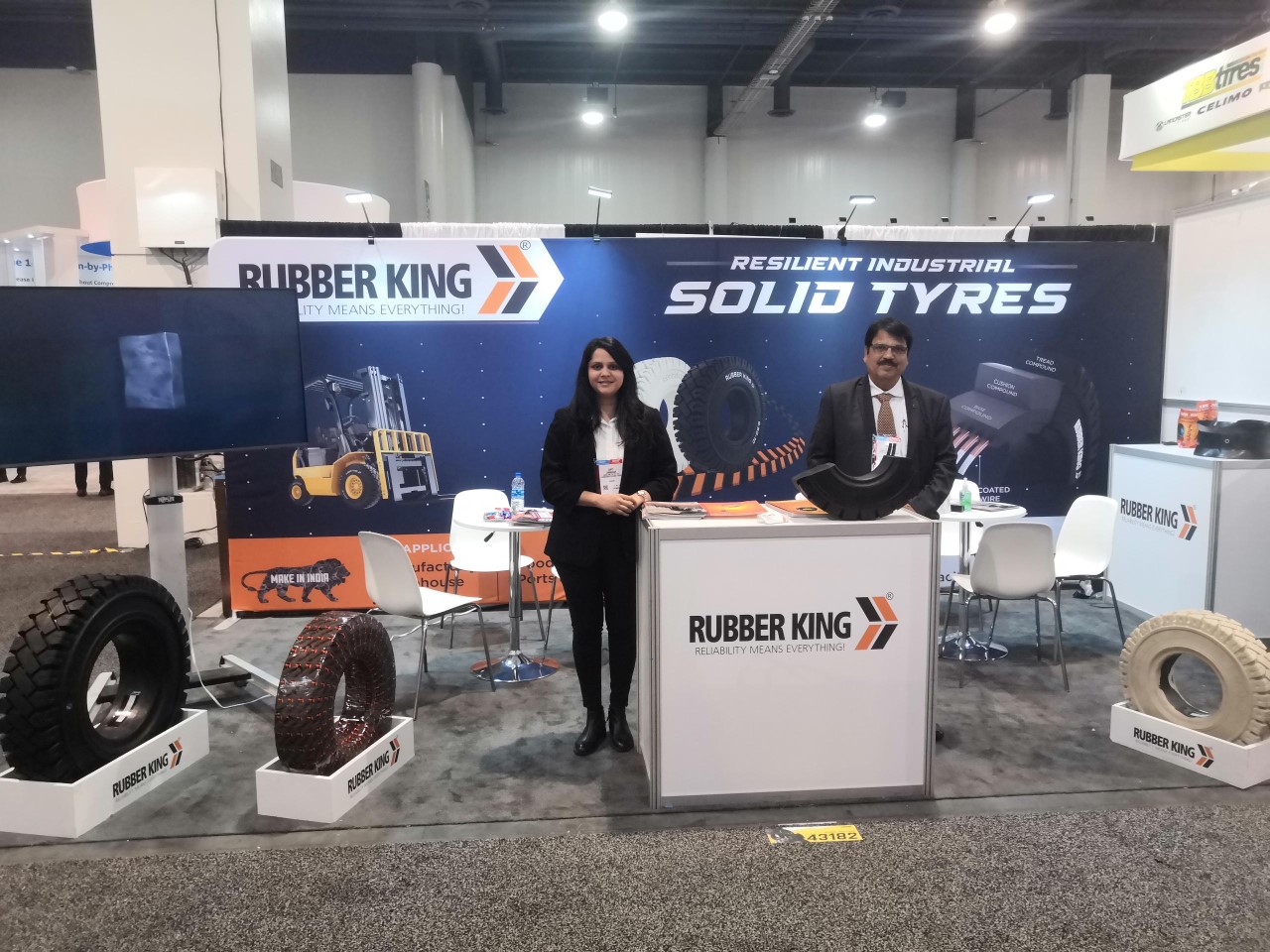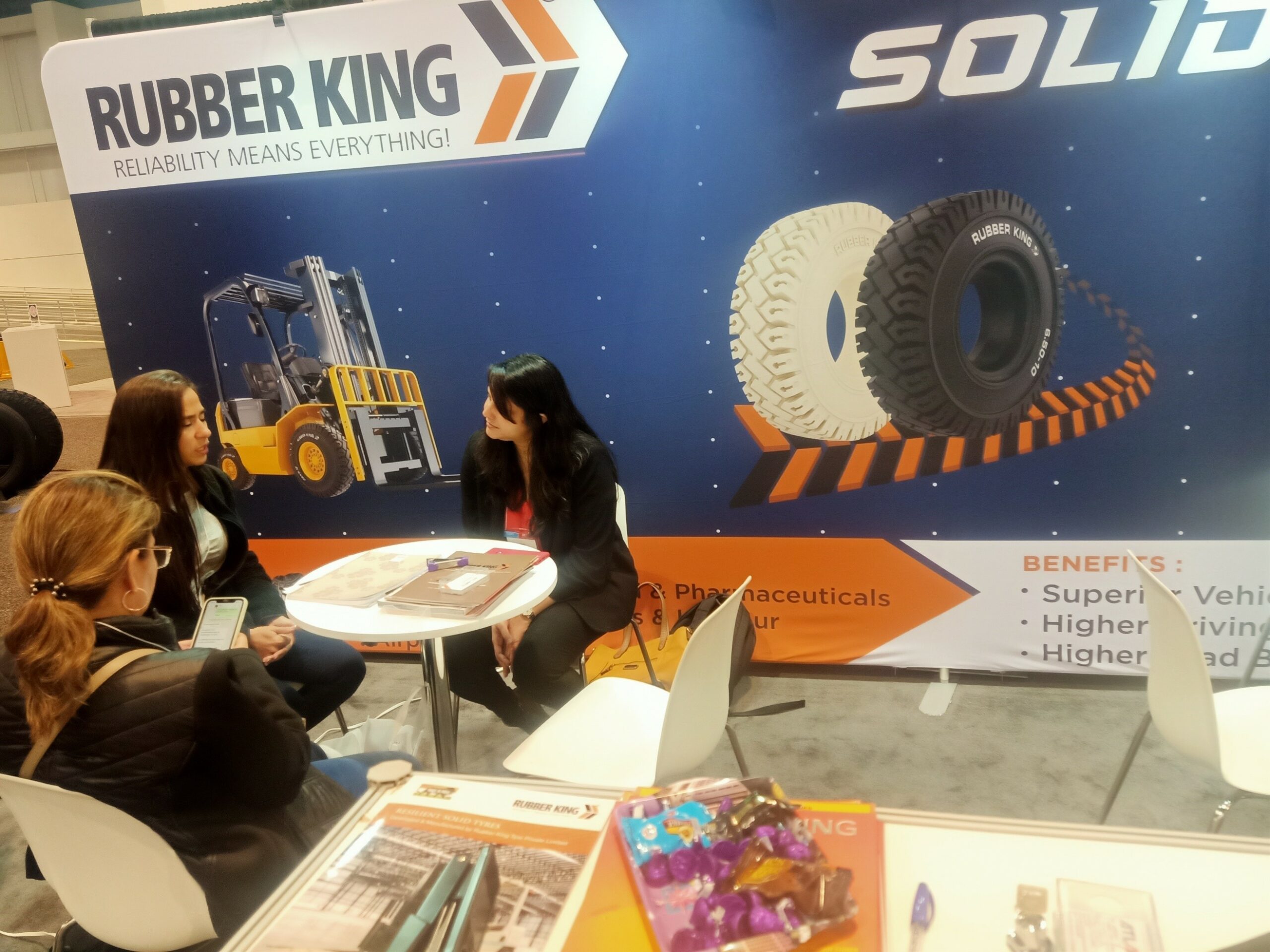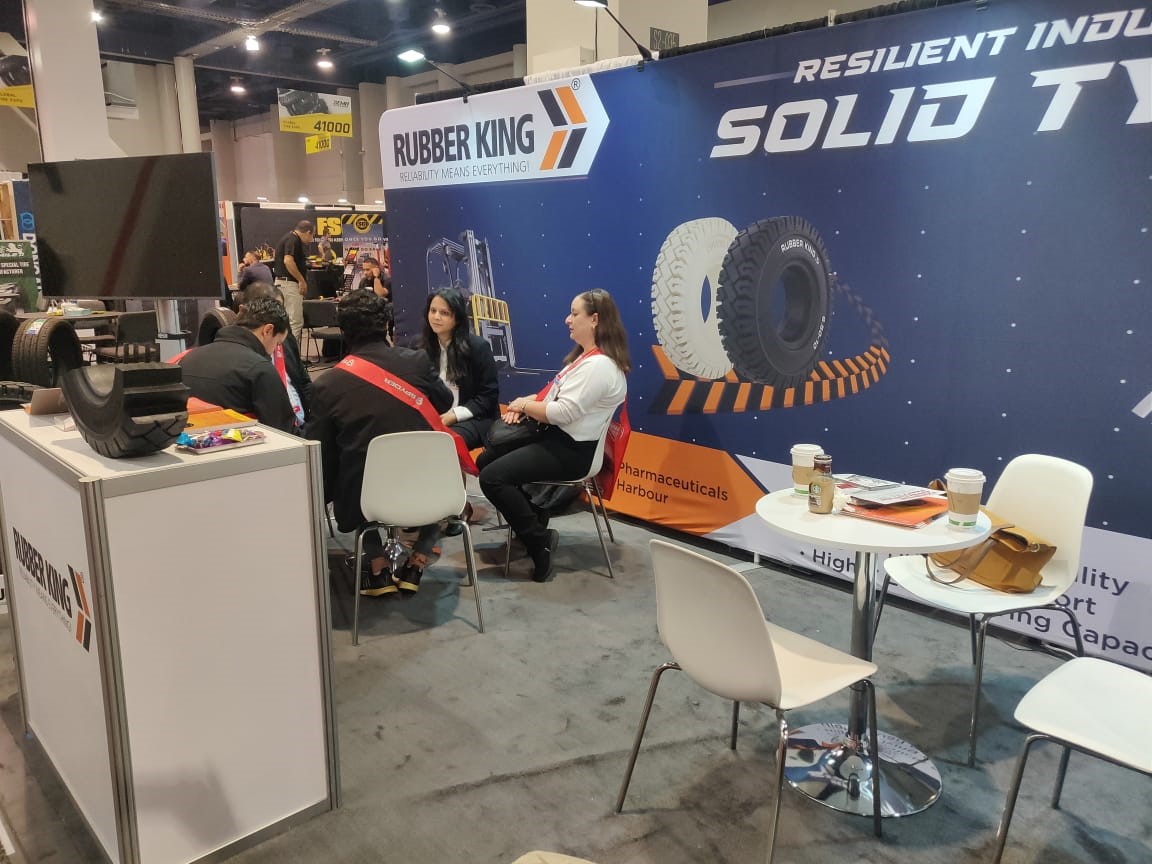 SEMA show USA- 2022
1 Nov 2022 – 4 Nov 2022
Rubber King Tyres Private Limited, a prominent manufacturer and supplier of high-quality resilient solid tires, enthusiastically participated in the Automechanika Dubai exhibition. This highly anticipated event took place from 1st to 4th November 2022, attracting a wide range of industry professionals, automotive enthusiasts, and key stakeholders from around the world. Rubber King Tyres seized this opportunity to showcase our cutting-edge tire solutions and establish ourselves as a trusted name in the automotive industry.
The dedicated team of tire experts from Rubber King Tyres was present at the booth, engaging with visitors, addressing inquiries, and providing comprehensive information about their tire range. Our knowledge and customer-centric approach helped attendees find the ideal tire solutions for their specific needs. The team highlighted the exceptional grip, traction, fuel efficiency, and longevity of Rubber King Tyres' products, emphasizing the value they bring to vehicle performance.
By participating in this prestigious exhibition, Rubber King Tyres further solidified our position as a trusted provider of tires in the automotive industry. We continue to push the boundaries of innovation, excellence, and customer satisfaction, meeting the evolving needs of our customers in a rapidly changing automotive landscape. Rubber King Tyres remains committed to delivering superior tire solutions and contributing to the advancement of the industry.